Metro Phoenix Market Summary for the Beginning of June 2022
Posted by Manifest Dream Team on Wednesday, June 8, 2022 at 10:07 AM
By Manifest Dream Team / June 8, 2022
Comment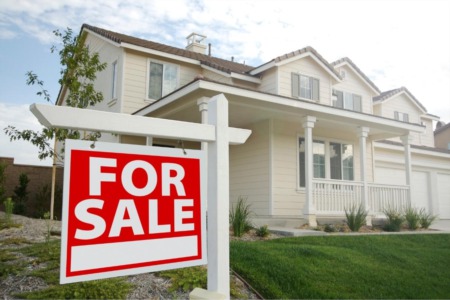 Supply has risen dramatically over the last month. Excluding UCB and CCBS listings, we see active listings up 42% in a single month and up 92% compared to this time last year.
Almost everyone expected demand to fall because of the sharp increase in mortgage interest rates, and demand has behaved as expected - sales are down almost 10% compared with May 2021, and listings under contract are down almost 17% compared with June 1, 2021. Demand numbers tend to be less volatile than supply numbers. Lower demand means active listings stay active longer and if the arrival of new listings remains constant, supply starts to build up. This has happened as expected, but what was not generally anticipated was a significant increase in the rate of arrival of new listings.
As of June 1, the rate of arrival of new listings is up more than 14% compared to the same time last year. It is also up 40% compared with June 1, 2020, but that is an unfair comparison because the housing market was being disrupted by the COVID-19 pandemic. If we compare with 2019 then new listings are arriving 13% faster. I think it is fair to say we are getting significantly more new listings each week than we are used to. Because demand is falling, these extra new listings accelerate the supply growth. The number of active listings without a contract exceeded 10,000 today (June 3) for the first in 2 years. At 10,000, the number of active listings is well below normal right now, but if it keeps increasing at the current monthly rate, we would be looking at more than 26,000 active listings without a contract within 3 months. This means that by the beginning of September we would not be a seller's market unless we also saw a recovery in demand.
The big unknown is whether this increase in new listings is a short-term blip or the start of a much more important trend. The increase is only 5 weeks old, but at the moment it is getting stronger each week.
The increase in supply is not confined to homes for sale. There are 2,316 active rental listings, up from 1,382 this time last year, an increase of 68%. In addition, coming soon listings are up 20% compared to June 1, 2021.
Closing prices continue to move higher, but at a slower rate than last month. List prices for active listings have started to weaken, as sellers start to realize they need to moderate their ambitions. Some may not realize this and their homes will probably stay on the market for a long time before reality bites and they realize a price cut is in order. We expect to see a large increase in the number of price cuts for active listings over the coming months.
During May, the buy-to-rent operators remained very active. Institutional buyers purchased 770 homes in Maricopa County alone, representing almost 9% of sales and nearly 15% of sales below the median sales price of $475,000. If these institutions were to suppress their appetite, demand would fall further, and supply would increase faster. At the moment it is not clear whether the rising supply will cause them to increase their acquisitions or tamp them down. The danger we see from institutional players is that their decisions can have a more sudden effect on numbers than those of ordinary home buyers.
It is very rare for the Greater Phoenix housing market to change as fast as it has done over the past month. In fact, this represents the most dynamic period we have ever recorded since 2000. This rate of change only adds to the uncertainty of where we are headed. It suggests that extreme caution is in order.
©2022 Cromford Associates LLC and Tamboer Consulting LLC