5 Ways NOT to Stage Your House
Posted by Manifest Dream Team on Friday, April 1, 2022 at 7:00 AM
By Manifest Dream Team / April 1, 2022
Comment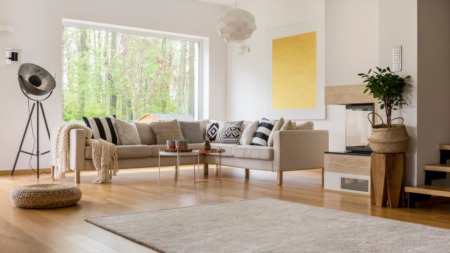 Are you planning to sell your home? When you're getting ready to put your house on the market, there are several ways to stage your property for showings and entice potential buyers. You can prepare your private residence in a way that appeals to the broadest range of possible buyers by making your home look and feel good.
Steer clear of these common mistakes so you can sell your house quickly and make more money in the deal. Here are five things to avoid when staging your home.
1. Don't Overdo It
Decorating dull areas of your home with lots of décors will only create clutter, which will distract buyers from the positive attributes of your home. You want to be enhancing your home's marketable qualities. It'll seem smaller if you put too many things in a room, so opt for simple decor and always choose too little over too much.
2. Don't Overwhelm with Extreme Colors or Patterns
A house full of bright colors or patterns can distract potential buyers. Make it easy for them to imagine life in the space with neutral walls and floors. If you show a house with bright blue walls or argyle floors, for instance, the buyer will only be thinking about the time and money required to get rid of them.
3. Don't Stage the Whole House
A home where every room is decorated won't help buyers picture themselves living there. Always leave some spaces untouched and open for interpretation. Suppose you stage more than the kitchen, living room, main bedroom, and bathrooms. In that case, potential buyers may feel bombarded by your taste in furniture and décor and have difficulty picturing themselves in your home.
4. Don't Forget to Clean
A dirty place won't get you far with potential buyers, so present a spotless house. This makes a world of difference. If you're hoping to make a good impression on a budget, scrub the house from top to bottom and shampoo the carpet rather than letting bad smells linger or messy areas stay cluttered.
5. Don't Leave Personal Items Behind
A house filled with the previous owner's belongings will make potential buyers feel like the place belongs to another person, so get rid of all remnants that suggest someone else once lived there. If personal items like family photos are still hanging around the house, put them in storage or somewhere out of sight.
If you're looking for additional ways to create an attractive final product as you prepare your home for the real estate market, we're always available to lend a hand.