Fannie Mae and Freddie Mac Solutions for Low Equity Situations
Posted by Manifest Dream Team on Tuesday, December 28, 2021 at 1:10 PM
By Manifest Dream Team / December 28, 2021
Comment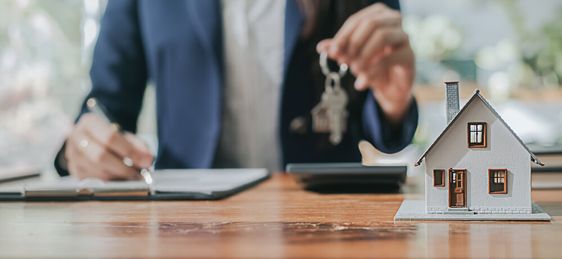 Want to refinance but worry that you don't have enough equity in your home?
Equity is the difference between what you owe on your mortgage and what your home is worth. If your home is worth $180,000 and you owe $140,000 on your mortgage, you have $40,000 in equity. Most lenders require that you have 20% equity in your home before they'll approve you for a refinance.
You might not have equity if your home has not risen in value, or has fallen in value since you purchased it. That's where Freddie Mac's Enhanced Relief Refinance, known as FMERR, or Fannie Mae's High Loan-To-Value Refinance Option, or HIRO, can help. FMERR and HIRO allow homeowners to refinance if they have little or no equity. It even allows owners to refinance if they are underwater on their home, meaning that their property is worth less than what they owe on their mortgage.
To qualify for this program, your current mortgage must be owned by Freddie Mac or Fannie Mae (many mortgages are) and you must have no late payments — payments made 30 days or more past your due date — in the past six months and no more than one in the last 12 months. For FMERR, your loan must not have been originated on or after Nov. 1, 2018, and for HIRO it must not have been originated on or after Oct. 1, 2017.
There's one other key requirement: You can't have too much equity. FMERR and HIRO guidelines state that your loan balance must be equal to at least 97% of your home's value if you own a one-unit, owner-occupied home. That's because this program is only supposed to be available to owners who don't have enough equity in their home to qualify for a traditional refinance.
To participate in these programs, ask us if you qualify. We can help you get started with FMERR and HIRO if you want the lower payments that a refinance can bring.