Metro Phoenix Market Summary for the Beginning of March 2022
Posted by Manifest Dream Team on Friday, March 4, 2022 at 7:00 AM
By Manifest Dream Team / March 4, 2022
Comment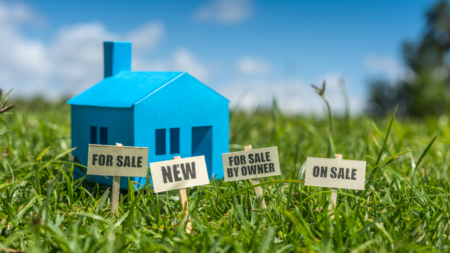 The downward trend in supply that started in late October continued throughout February but slowed down. We have slightly more inventory than we had this time last year, as long as we exclude under contract and pending listings. We have fewer active listings in total, but under contract counts have fallen by almost 20% compared to a year ago.
Demand is slightly below last year but given the sharp increase in interest rates, it is holding up pretty well. The market is cooler than a year ago, but not by much. The contract ratio stands at 263, down from 281 this time last year, but still abnormally high. In a normal market, this would be somewhere between 30 and 60.
Prices are rising at colossal speed. The average $/SF has risen 6.2% in the first 2 months of the year and are likely to continue rising until May at least. The median sales price is up from $425,000 to $445,000 in 2 months and looks likely to break $470,000 by the end of the second quarter. The third quarter is always a slower period and we may get some respite from the rising prices between June and September.
The only real sign of any slowdown is in the rental market which has seen a significant rise in new listings compared to the first 2 months of last year. The average rent for listings closed through ARMLS has stayed around $1.35 per sq. ft. per month since July 2021 and currently has little upward momentum. We have suggested several times that when a cooling-off comes it will be seen in the rental sector far earlier than the purchase sector. If rents start to stagnate then investors cannot afford to pay ever-higher prices to purchase those buildings without seeing their cash flows depressed. The number of building permits for multi-family properties suggests we may be over-building for the rental demand even though we are still under-building in the single-family segment.
There are plenty of observers suggesting the market is due for a downturn, but the market is not giving off any data to support that opinion. Supply remains extremely low with no sign of a significant new supply of homes to buy. Demand is down a little but seems to be extremely resilient and although it is lower than last year, it remains very strong by historic standards. A change may happen, and you know we will report it if it is there to be seen. Right now there is no change to report.
Source: Cromford Report