Metro Phoenix Mid Month of June 2022 Pricing Update and Forecast
Posted by Manifest Dream Team on Friday, June 17, 2022 at 10:47 AM
By Manifest Dream Team / June 17, 2022
Comment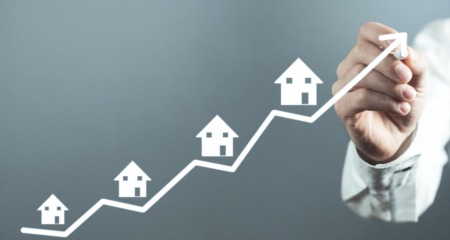 Each month about this time we look back at the previous month, analyze how pricing has behaved, and report on how well our forecasting techniques performed. We also give a forecast for how pricing will move over the next month.
For the monthly period ending June 15, we are currently recording sales $/SF of $304.77 averaged for all areas and types across the ARMLS database. This is down a statistically irrelevant 2 cents from the $304.79 we now measure for May 15. Our forecast range midpoint was $307.56, so we were too optimistic but still within the 90% confidence range. After a huge jump during the prior month, a pause is to be expected. However, the absence of any home price appreciation over the last month may turn out to be more significant than just a pause. Pricing has increased 13.6% since the start of the year, but it would not be surprising if that is all increase we are going to see.
On June 15 the pending listings for all areas & types show an average list $/SF of $309.24, down 1.0% from the reading for May 15. Among those pending listings, we have 99.3% normal, 0.1% in REOs, and 0.6% in pre-foreclosures. Although the distressed segment of the market remains tiny, the number of pre-foreclosures has been growing over the last 3 months. Very few homes are going back to the lender, as any foreclosure auctions are almost invariably successful.
Our mid-point forecast for the average monthly sales $/SF on July 15 is $301.86, which is 1.0% below the June 15 reading. We have a 90% confidence that it will fall within ± 2% of this mid point, i.e. in the range $295.82 to $307.90.
Further increases in mortgage rates are kicking a big hole in demand while supply continues to grow extremely fast. It would appear that some owners who do not need their property as a home for themselves are timing the market and prefer to be in cash right now. Sales prices are finally expected to reflect the shift by stepping backward. The predicted fall is small so far and coincides with a period when prices usually drift lower each year.
Uncertainty is compounded by the unusual speed of change. The market is shifting faster than we have seen at any time in the last 22 years.
©2022 Cromford Associates LLC and Tamboer Consulting LLC