Metropolitan Phoenix February 2022 Market Summary
Posted by Manifest Dream Team on Friday, February 18, 2022 at 1:00 PM
By Manifest Dream Team / February 18, 2022
Comment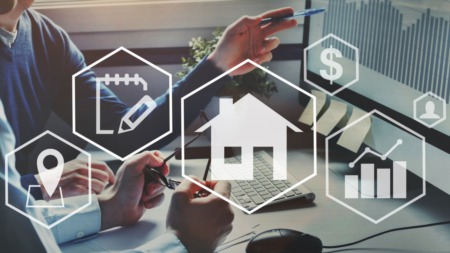 Market Summary for the Beginning of February 2022
The downward trend in supply that started in late October continued throughout January, taking us to another record low - the lowest number of active listings at the end of January we have ever recorded. Last year's 5,181 struck as extremely low at the time, but we have 6% less in 2022. However, most of the missing supply is at the high end of the market. Most cheaper areas have more supply than this time last year.
Demand looks very strong when you look at pending listings, up more than 10% compared with this time last year. But active listings in UCB and CCBS status have collapsed compared to a year ago - 3,504 down 22.9% from 4,547. It seems agents have become far less interested in using the UCB status instead of the more traditional pending status for listings with contracts. This may also be related to changes in the types of sellers, with iBuyers selling off the large inventory they built up during the last nine months.
January closings were down about 3% compared to last year. And using the Cromford® Demand Index, we see that it is starting to weaken, although it remains high. This is probably a result of buyer weariness, with the prices going up another 2% to 2.5% during January. The median is up to $94,500 over the past 12 months, an increase of almost 28%.
The outlook for February is for prices to keep rising and demand to weaken slightly. It is not certain whether demand will weaken enough to cause supply to rise or if we will continue to struggle with desperately low numbers of active listings. Only a very steep rise in supply will work if we see prices stabilize, never mind start coming back down.
Mid Month Pricing Update and Forecast
Each month about this time, we look back at the previous month, analyze how pricing has behaved, and report on how well our forecasting techniques performed. We also give a forecast for how pricing will move over the next month.
For the monthly period ending February 15, we are currently recording sales $/SF of $277.45 averaged for all areas and types across the ARMLS database. This is up 2.2% from the $271.56 we now measure for January 15. Our forecast range midpoint was $274.59, so we were expecting a 1.5% rise and saw instead a 2.2% increase. However, the result was still well within our 90% confidence window. The monthly average $/SF can often vary by as much as 1% from day to day, but we clearly experience a large increase in average price per square foot over the past month. In fact, pricing has increased 3.6% since the start of the year, equivalent to an annual rate of 29%.
On February 15 the pending listings for all areas & types show an average list $/SF of $285.05, up 2.9% from the reading for January 15. Among those pending listings, we have 99.6% normal, 0.1% in REOs, and 0.3% in pre-foreclosures. This means the distressed segment of the market is extremely small and is having no impact whatsoever on market pricing.
Our mid-point forecast for the average monthly sales $/SF on March 15 is $283.82, which is 2.1% above the February 15 reading. We have a 90% confidence that it will fall within ± 2% of this midpoint, i.e., in the range of $278.14 to $289.50. We can reasonably expect a rate of increase of about 2% per month in the current market conditions, and this is consistent with the recent past. Market conditions may change, but they have not shown signs of doing so yet. Demand is still well above normal while supply remains extremely low.
Source: Cromford Report