Metro Phoenix Mid Month of July 2022 Pricing Update and Forecast
Posted by Manifest Dream Team on Tuesday, July 26, 2022 at 12:00 AM
By Manifest Dream Team / July 26, 2022
Comment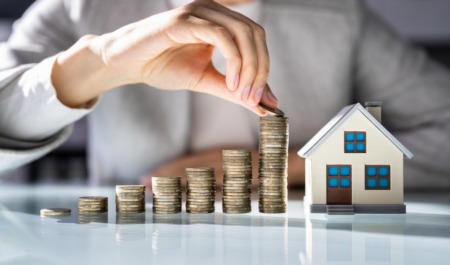 Each month about this time we look back at the previous month, analyze how pricing has behaved, and report on how well our forecasting techniques performed. We also give a forecast for how pricing will move over the next month.
For the monthly period ending July 15, we are currently recording a sales $/SF of $291.74 averaged for all areas and types across the ARMLS database. This is down a massive 4.2% from the $304.50 we now measure for June 15. Our forecast range mid-point was $301.86, so although we predicted a fall, we were still far too optimistic. What really defeated our forecasting model is that sold prices went from 101% of list to 99.3% of list in just a single month. We have never experienced such a huge swing in such a short time before.
The average price per sq. ft. is now back down to the level we last saw in mid-April. It is still up 8.9% from the beginning of 2022.
On July 15 the pending listings for all areas & types show an average list $/SF of $313.62, up 1.4% from the reading for June 15. Among those pending listings, we have 99.5% normal, 0.04% in REOs, and 0.5% in pre-foreclosures. Although the distressed segment of the market remains tiny, the number of pre-foreclosures has been growing over the last 4 months. Very few homes are going back to the lender, as any foreclosure auctions are almost invariably successful.
Our mid-point forecast for the average monthly sales $/SF on August 15 is $295.88, which is 1.4% above the July 15 reading. We have a 90% confidence that it will fall within ± 2% of this midpoint, i.e. in the range of $289.96 to $301.80.
The model is predicting something of a bounce back from the huge fall we saw over the last 30 days. This expected rise is caused by the relatively strong pricing we see in pending listings. If we look at all listings under contract (including UCB and CCBS), then the average is currently $312.91, up from $310.83 last month. Since most closed listings will be drawn from the pool of under-contract listings, we expect some stabilization in pricing after the massive fall between June and July. However, the fact that we failed to forecast last month's massive drop undermines our confidence more than a little.
Demand continues to weaken while supply continues to grow. Despite the forecast for a bounce over the next 31 days, the underlying trend for prices is still weak and it is likely that a downward trend will reassert itself in the last 4 months of the year.
©2022 Cromford Associates LLC and Tamboer Consulting LLC