TIME TO BUY? 5 Steps To Take Before You Start Home Shopping
Posted by Manifest Dream Team on Friday, March 11, 2022 at 7:00 AM
By Manifest Dream Team / March 11, 2022
Comment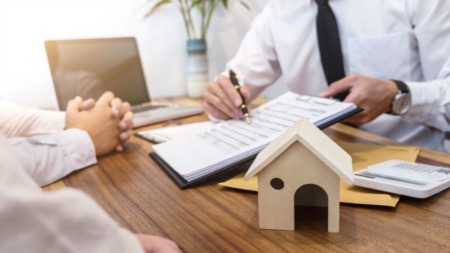 Maybe you're tired of renting, watching your rent checks disappear each month into your landlord's pocket. Or maybe your starter home feels too small for your growing family. Whatever the reason, you're ready to buy a new home. But before you start touring homes with your real estate agent, you should prep yourself for applying for and taking out the mortgage loan you'll need to finance the purchase of a new residence. Fortunately, getting yourself in good shape for a mortgage isn't overly complicated.
Gather Your Paperwork. Your mortgage lender will verify your income and debts before approving you for a home loan. You can speed up this process by gathering the paperwork ahead of time to reduce stress. Most lenders will want copies of your last two paycheck stubs, most recent two months of bank account statements, last two years of income tax returns, and your most recent W-2 forms.
Order Your Credit Reports. Each year, you are entitled to free copies of each of your three credit reports, one each maintained by the national credit bureaus of Equifax, Experian, and TransUnion. You can order these reports from www.AnnualCreditReport.com.Once you get them, check them over carefully for accuracy. These reports list any open credit card accounts or loans that you are paying off. If there are mistakes, contact the credit bureaus to correct them. Correcting errors can provide a boost to your three-digit FICO credit score.
Check Your Credit Score. Your three-digit FICO score is used by lenders to determine how well you've paid your bills and handled your credit in the past. If you have recently missed credit card payments, if you've struggled to pay your loans on time and you have loads of credit card debt, your credit score might be low, making it difficult to qualify for a mortgage. Most lenders consider FICO scores of 740 or higher to be excellent. You can order your FICO scores from any of the three credit bureaus for a fee. Your credit card company or bank might also provide a free credit score, though it might not be the exact one used by mortgage lenders.
Rebuild Your Credit. If your credit score is low, it makes sense to rebuild your credit before applying for a loan. Start paying all your bills on time and pay off as much of your credit card debt as you can. Do these two things, and your score will steadily rise. You might have to put your dreams of owning a home on hold until you improve your score.
Get Pre-approved. Before you look at any homes, meet with a mortgage lender to get pre-approved for a loan. During this process — which is free — your lender will verify your income and run your credit. The lender will then tell you how many mortgage dollars it is willing to lend you once you make an offer on a home. Armed with this information, you can search for the dream home that fits your budget comfortably.